The cannabis business has substantial potential, but as with any business, it is essential that you have a proper marketing campaign to ensure people know about the dispensary. Local marketing is one of the primary and most effective marketing tactics, and you will certainly want to make sure it is a part of your strategy.
What Is Local SEO?
Those who have physical companies, in this case a physical dispensary, will use local marketing as a way of targeting customers who are in their area. This type of marketing will help to improve your local visibility to consumers who may need your products, and it will help to improve your Dispensary SEO. Ultimately, it helps to drive traffic to your dispensary.
Most people want to find shops that are located within a short driving distance of their home or their workplace. Using proper local SEO strategies will help to ensure that these potential customers will know exactly where your dispensary is located. If they are located nearby, there is a good chance that they will head to your business.
Claim Your Business on Google My Business and Other Directories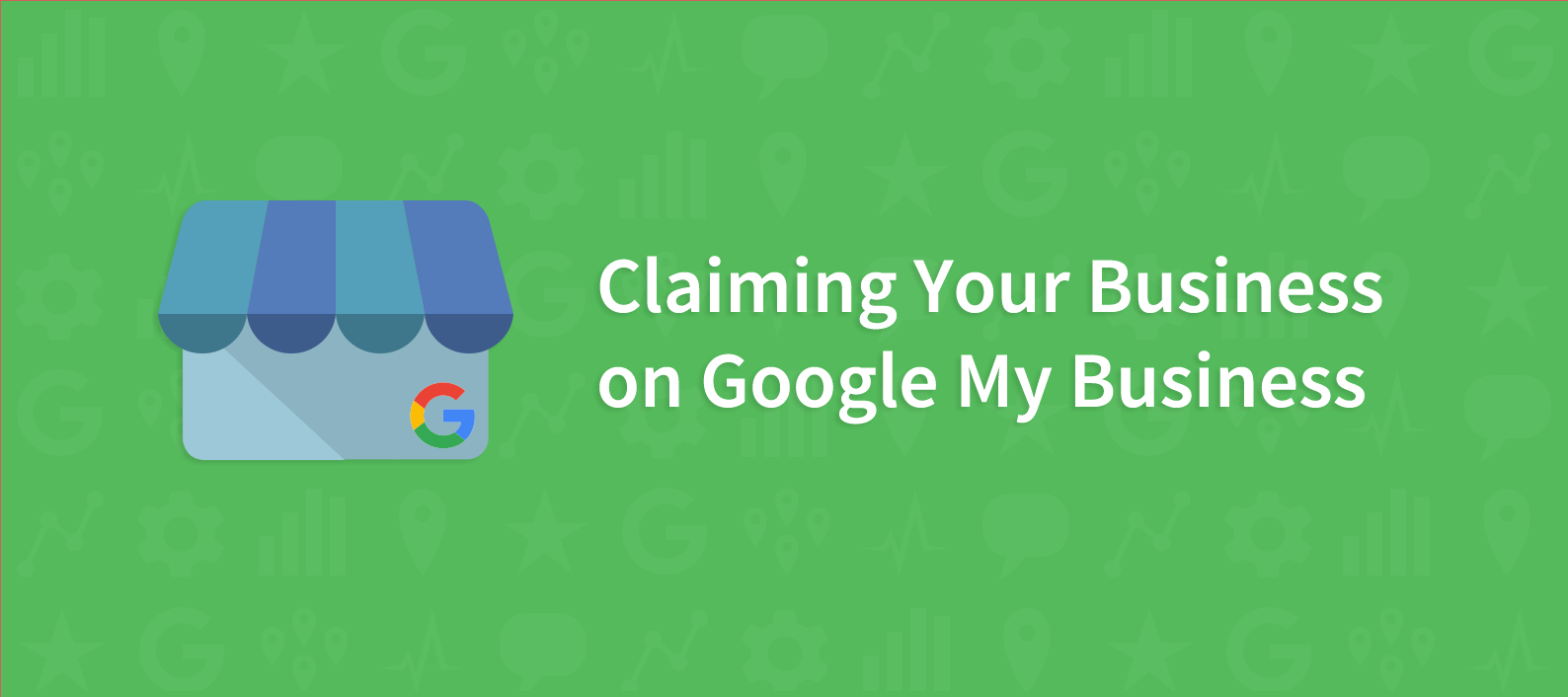 One of the first things you want to do is claim your business through Google My Business. When you go to the Google My Business Page, you can click the "Start Now" button on the page using the same Google Account that you use to manage your business. If you haven't yet set up an account to be associated with your business, you can simply create an account at this time.
You will then want to look for your business's name and address using the box located in the upper left hand corner. Then, you can select the listing that matches. However, there may be times that the company will not show up when you look for it. In this case, it means that there has not been a listing created yet, and you will have to do that and then claim it. When you are creating your own listing, you should be sure to fill out the form entirely to make sure it is accurate.
In order to activate the Google My Business profile, you need to make sure that you verify your business. You will typically do this by phone, and you can do bulk verification if you have more than 10 locations for your business. After you have had your business verified, it will then be possible to make changes to your profile.
You can add a range of information to your profile, including:
Company name
Images
Services
Description
Hours of operation
Pertinent business information
When you add all of the important information to your account, it will allow the users to learn more about your business and what you offer. They will be able to find your dispensary easily and know just how close it is to their home or their place of work.
While Google is the current top search engine, keep in mind that it is not the only search engine. You might also want to claim your listings on Yahoo Localworks, Bing Places for Business, and similar offerings through the other search engines. It takes only a few minutes to get everything set up and running, and it is well worth the effort that you put into it. Be sure that you are looking for other directories on the Internet that will be useful for you. In the section below are some specialized options that are very important for dispensaries.
Get Set Up on Leafly and Weedmaps
Leafly is a website that receives around 13 million visitors each month, currently, and they have an advertising platform on their site for dispensaries. You can set up your dispensary profile to get the attention of local customers who want to purchase. It will provide them with directions to your dispensary and information about your company.
When you sign up, you will be able to customize your page with deals, hours, videos, photos, and more. You can more easily connect with the community, improve your menu, and track how well it is performing for you. They also have a pro package option that comes with upgrades for your profile and better placement in your region.
Another option where you can place information about your dispensary is Weedmaps. It is just as simple to set up your listing there. You will need to submit the application form that will include your name, number, email, business type and business name, and address, as well as your website. The account team at Weedmaps will then contact you to verify your information and to make sure you are able to represent the business and act on its behalf officially.
These are two of the most popular sites in the world of cannabis today, and many people who are interested in finding dispensaries will go to their sites or use their apps to do so. If you are not listed on both of these sites, you are doing your business a serious disservice.
Keep Your Listings Updated | Dank's Wonder Emporium Case Study
If there are changes in your business, you need to be sure that people are informed before they spend the time, gas, and energy to get down to your dispensary. You need to make it a point to update your listings whenever you make changes. For example, if you have changed the hours that you are open, or if you changed locations, it should be posted to your website, and all of your listings, on the day that it happens. If you don't do this, you will have some rather disgruntled customers who are not likely to provide you with very nice reviews!
Be sure that you have checked your listings for accuracy when you upload them, as well. You don't want a mistake in your listing, as it will confuse and frustrate customers.
For one of our clients, Dank's Wonder Emporium, it was just a matter of updating their categories, and company description.  With those revisions, they were then able to double their traffic.
Want to improve your Local Dispensary SEO like Dank's in the graph above? More traffic=more sales. 

Go here to set up an appointment today.
How to Incorporate Local SEO into Your Content Marketing Strategy
Getting onto the listings is important, but it is only one part of your marketing strategy. You also need to make sure you are incorporating quality local SEO content, as well as social media. This can make a big difference in the success of your dispensary. Consider what you will typically see when you go to a search engine and look for a dispensary in a certain area.
You will first see the pay per click ads, and then you will likely see a three-pack, which will contain three local results, often from listings. Following that will be the organic search results that come from search engine optimization. Ideally, you will want to make sure that your business shows up in at least two of these areas – directory listings and the organic results for your blog and social media. You might also want to consider buying some of the local PPC ads, as well. We will discuss them further in the next section. For now, let's look at local SEO content and local social media content to see how you can use it.
One of the first things that you will want to do is create quality local content for your site and blog. Having local content for your posts and on your pages will help you to rise through the search engine ranks. The content should be high quality, of course, and it should be informative and interesting for visitors. However, you should think carefully about the keywords that you use. Instead of simply writing "cannabis dispensary", you would use "Los Angeles cannabis dispensary" or "Hollywood Hills cannabis dispensary", for example.
Essentially, you want to pepper your content with some local keywords that you know people will be using when they are looking for a dispensary in your area. You don't need to go overboard with the local keywords, but you will want to have enough that they will make a difference in the results. Stick with 1% to 2% local keyword saturation and you should be fine. The thing you want to avoid is overstuffing the content with keywords, as Google will punish this type of behavior.
You can have a wide range of content on your site that can incorporate local SEO. Blogs can be about anything that is related to your company and business, and it should be easy to add local keywords. Write about the laws in your state regarding cannabis, write about different strains, different ways to use cannabis, and more. Keep the content interesting and it will help to make your site, not only your dispensary, the place that people in your community want to go.
To make the search engines happy, you should strive to have fresh content on your page or blog regularly. If you are posting to your blog at least once a week, this should be enough.
In addition, all of your pages should have local elements to them. Namely, they should have your dispensary's address. This way, people will always be able to see where you are located regardless of the page they are on. You could have this information in the header of the footer, for example.
Social media is very important, too. Not only will you want to make sure you are posting your blog post links on your social media sites, you will also want to make sure that you are using the right keywords in your social media for your geographic area. This will help more people to find you on those sites. You can also make use of user generated content and reviews, which could send even more people to your dispensary. These types of reviews and content will typically mention the name and the location of the dispensary, which can do wonders for bringing more people through your doors.
Should You Use Local Ads?
While social media and content marketing with local SEO are very beneficial, you might also want to test out some PPC ads to see how they work for you. These are paid ads, but you will only have to pay when someone clicks on them. You can have those ads lead to a landing page or your website. You can request an email address, provide a newsletter, or simply take them to the information page regarding your dispensary. These ads, because they tend to show up higher on the search engine results page, can often get quite a bit of traction. They are worth trying.
Remember Mobile for your Local SEO Campaigns
You need to realize that many people today are using their mobile phones when they are looking for anything online, and that includes your dispensary. Therefore, you need to make sure that your website and content looks great no matter the device that the customer is using. Make sure the site is loading fast and that it is easy to navigate. Be sure that the directions are easy to find and consider adding a touch to call button. This way, they can get in touch with you right from their mobile phone.
If you have a site that is unwieldy and difficult to use when someone is on a tablet or a phone, it will not net your more sales. It will only mean that the customers are frustrated, and they might not bother going to your dispensary at all.
Incorporate Local SEO on Your Own or Get Help from the Professionals
As you can see, local SEO for your cannabis dispensary is necessary, and it is relatively easy to do. Whether you are taking care of the marketing on your own or you are working with an outside company to handle your marketing, be sure that local SEO is a priority. If you find that you don't have the time or the skills to incorporate it well on your own, find a professional that can help with this aspect of your marketing. It is not something that you should skip or do haphazardly.  If you would like to claim your free Dispensary SEO Audit, you can get on one on DispensaryZen here.